Host Cara King, DO, MS, gynecologic surgeon from the Cleveland Clinic, focuses on surgical and medical education, featuring interviews providing expert pearls, patient perspective, and practice-changing discussion. This serial podcast is created in collaboration with the Society of Gynecologic Surgeons. The information is provided for informational and educational purposes only.
Episodes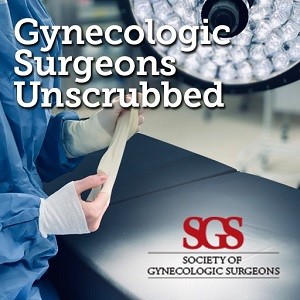 Wednesday Jul 28, 2021
Wednesday Jul 28, 2021
In the second part of this two-part episode, Dr. Cara King continues her conversation with Shannon Cohn, a film producer and an advocate for endometriosis. Shannon opens up about her own personal struggles with endometriosis and how she subsequently has become an advocate for this disease through her films, Endo What, and her upcoming documentary, Below the Belt, coming out this fall. She also discusses how she has secured millions of research dollars for endometriosis through DOD funding and also the impact of her school nurse initiative, which is working to cut down the diagnosis time for endometriosis in adolescents.

Resources: