Host Cara King, DO, MS, gynecologic surgeon from the Cleveland Clinic, focuses on surgical and medical education, featuring interviews providing expert pearls, patient perspective, and practice-changing discussion. This serial podcast is created in collaboration with the Society of Gynecologic Surgeons. The information is provided for informational and educational purposes only.
Episodes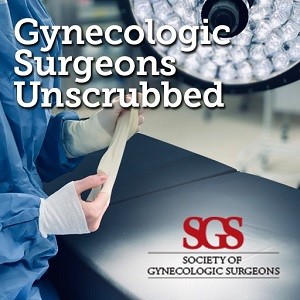 Tuesday Mar 23, 2021
Tuesday Mar 23, 2021
In this episode, Dr. Cara King speaks with Dr. Mathew Leonardi, an advanced gynecologic surgeon and sonologist (ultrasound specialist) at McMaster University Medical Centre in Hamilton, Canada. As March is Endometriosis awareness month, Mathew talks about advanced endometriosis imagery and how it impacts preoperative counseling, planning and intraoperative surgical intervention. He also talks about how he created his own path to get to where he is today. Listen as he shares how to build skills in advance sonography and incorporate this into residency as well as fellowship education.
Resources: