Host Cara King, DO, MS, gynecologic surgeon from the Cleveland Clinic, focuses on surgical and medical education, featuring interviews providing expert pearls, patient perspective, and practice-changing discussion. This serial podcast is created in collaboration with the Society of Gynecologic Surgeons. The information is provided for informational and educational purposes only.
Episodes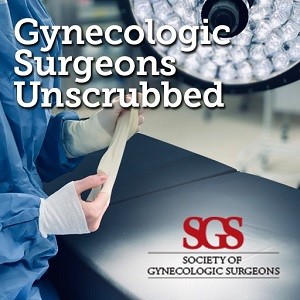 Tuesday May 24, 2022
Tuesday May 24, 2022
In this episode, Dr. Cara King speaks with Dr. Veronica Lerner, ​​a Gynecologic Surgeon at Lenox Hill Hospital in New York City. Dr. Lerner shares how her journey in medicine began and the personal impact of growing up in a family from the former Soviet Union with a background in medicine, passionate about helping others. She talks about how she approaches surgical education today and the importance of considering time and surgical complexity when teaching.
She also talks about how she believes simulation can help trainees fine tune their surgical training experience in the long run. Dr. King and Dr. Lerner have an in depth discussion on the value of honesty in leadership, the importance of patient advocacy and why focusing on the delivery of quality care, over being motivated by the furthering of science and teaching is necessary.
Resources: