Host Cara King, DO, MS, gynecologic surgeon from the Cleveland Clinic, focuses on surgical and medical education, featuring interviews providing expert pearls, patient perspective, and practice-changing discussion. This serial podcast is created in collaboration with the Society of Gynecologic Surgeons. The information is provided for informational and educational purposes only.
Episodes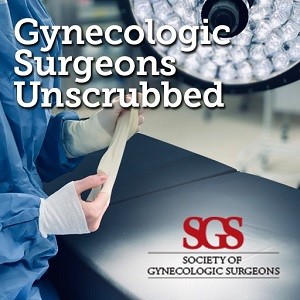 Tuesday Feb 23, 2021
Tuesday Feb 23, 2021
In this episode, Dr. Cara King speaks with LaShyra "Lash" Nolen, a medical student at Harvard Medical School and the school's first Black woman student council president. Lash talks about the systemic racism she has seen during her medical education and what motivated her to address it through writing with her first article, "How Medical Education Is Missing the Bull's-eye." She also shares what advice she would give to young Black students interested in medicine as well as her thoughts on how healthcare professionals can use their position to help change these deep rooted issues within the institution.
Resources: