Host Cara King, DO, MS, gynecologic surgeon from the Cleveland Clinic, focuses on surgical and medical education, featuring interviews providing expert pearls, patient perspective, and practice-changing discussion. This serial podcast is created in collaboration with the Society of Gynecologic Surgeons. The information is provided for informational and educational purposes only.
Episodes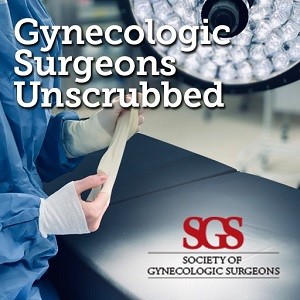 Tuesday Apr 13, 2021
Tuesday Apr 13, 2021
In this episode, Dr. Cara King continues her conversation with Dr. Cecile Ferrando, director of the transgender surgery and medicine program at The Cleveland Clinic. They discuss the difficult topics of coping with as well as reflecting on surgical complications, and how being a female in the operating room can have unique challenges. Listen as Cecile shares how she has taken her surgical practice to the next level through innovation.
Resources: