Host Cara King, DO, MS, gynecologic surgeon from the Cleveland Clinic, focuses on surgical and medical education, featuring interviews providing expert pearls, patient perspective, and practice-changing discussion. This serial podcast is created in collaboration with the Society of Gynecologic Surgeons. The information is provided for informational and educational purposes only.
Episodes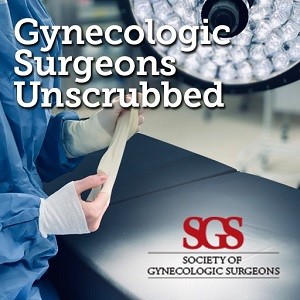 Wednesday May 05, 2021
Wednesday May 05, 2021
In the second episode of a two-part series, Dr. Cara King continues her conversation with Dr. Jake Lauer, currently a Minimally Invasive Gynecologic Surgery (MIGS) fellow at Columbia University Irving Medical Center, to discuss his perspective piece, "The Future of the Gynecologic Surgeon: Rationale for and Steps toward Subspecialization of Complex Gynecologic Surgery." Jake also dives into the history of the OBGYN profession and where he sees a subspecialization of MIGS moving in the future.
Resources: